Standards of Operations and Procedure Manuals
The Solutions Team offers a customised service to compile branding, standards and procedure manuals.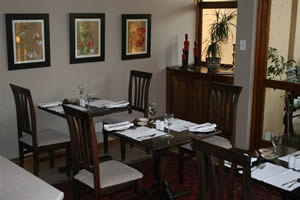 These manuals are customised to the needs and requirements of the client's operation, the market It conducts business in and the target market for which the manuals are intended.
The procedure of compiling the manuals is interactive and the team becomes part of the business for the duration of the process. The executive team is consulted on a continuous basis to ensure that the standards and procedures reflect the philosophy and mission of the company.
The manuals are typically used to:
implement standards and procedures in individual units,
to measure performance against standards and to
train staff to the expected company standards.
Companies for which manuals have been compiled:
Graceland Casino Resort and Hotel, Secunda , South Africa
The Grand Palm, Gabarone , Botswana
Capricorn Investment Holdings, Botswana
Diani Reef Beach Resort and Spa, Mombasa , Kenya
The Blue Train, South Africa
The Table Bay Hotel, Cape Town, South Africa
Golden Leopard Resorts, Northern Province, South Africa
The Westcliff, Johannesburg, South Africa
The Victoria Junction, Cape Town, South Africa
The President Hotel, Cape Town, South Africa
Jalousie Plantation Resort - St Lucia, West Indies
The Saxon, Johannesburg, South Africa
The Nest Hotel, Luderitz, Namibia
Sabi Sabi Private Game Reserve, Sabi Sands, South Africa
Singita Private Game Reserve, Sabi Sands, South Africa
---